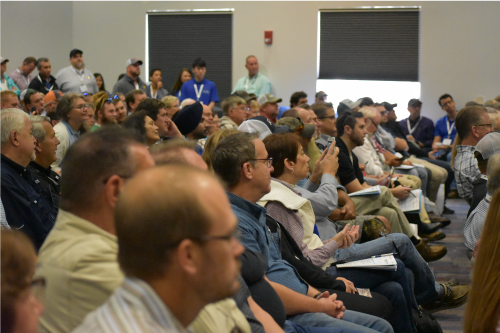 The Florida Ag Expo has much to offer, including valuable seminar sessions. The seminar planning committee is preparing the most beneficial educational sessions for vegetable and specialty crop growers.
The learning will begin with a general session at 9:00 a.m. "During the morning general session, we'll be talking about bigger picture issues like farm labor, the impacts of new technologies like artificial intelligence on agriculture, and more," says AgNet Media Editor-in-Chief Frank Giles.
The location of the Expo has been significant to the event since its inception in 2006. "The Florida Ag Expo is hosted at the Gulf Coast Research and Education Center, which is one of the University of Florida's largest research centers," says Giles. "The facility is home to a lot of great scientists conducting studies on the production of important specialty crops. Those scientists will be featured speakers during two breakout production seminars during the Expo."
At 1:00 p.m., breakout sessions will occur. Growers will choose from two different topics: pest management updates or novel technologies and plant traits. The day will end with field tours starting at 2:15 and 2:30 p.m.

"One of the big highlights of the Expo is the field tours where growers can get out into the field to see research in action. Tour stops feature pest management, irrigation and nutrient management, new varieties, alternative crops and more," says Giles.

Growers, don't miss this opportunity for education and networking. "We know that CEUs and CCAs are important to growers and applicators, so those credits will be available for the production seminars and field tours. It is a great event to come network with peers, learn and have some fun at the same time," says Giles.
AgNet Media is proud to keep Florida Ag Expo registration complimentary for commercial growers. All preregistered growers are eligible for a chance to win a John Deere gun safe, courtesy of Everglades Equipment Group. Preregister now!
If your company is looking to exhibit, act fast while indoor and outdoor exhibit space is still available. Click here to register for a booth.
A complete seminar program will be available soon. To learn more, visit FloridaAgExpo.net.