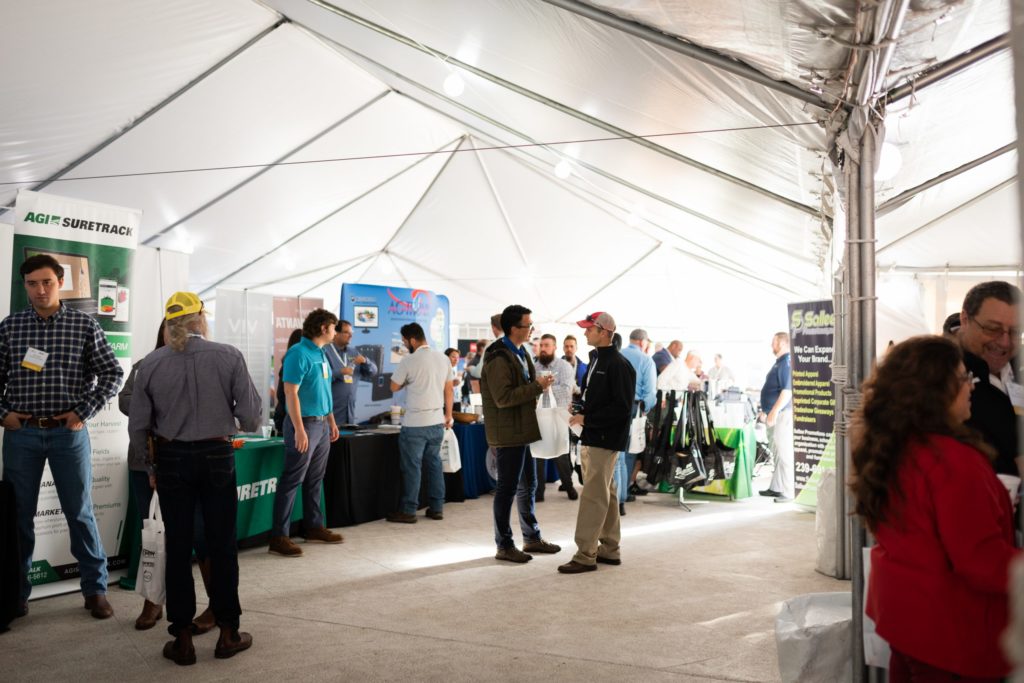 The Florida Ag Expo is less than a month away! The agenda is packed this year with exceptional seminar speakers, exhibitors from all over the world and field tours to see firsthand production techniques. It is not too late to preregister! Preregistration is open until Oct. 28 at 11:59 a.m.
The trade show floor opens at 7:30 a.m. on Wednesday, Nov. 2. Get in early and enjoy a complimentary hot breakfast while networking with exhibitors. Sessions will begin at 8:45 a.m. Take a break for a complimentary lunch at 11:00 a.m. and check out this year's exhibitors. At 12:30 p.m., concurrent CEU sessions will begin. The two concurrent sessions will be focused on pest management and breeding programs at the Gulf Coast Research and Education Center.
Stay around to learn about new research during field tours starting at 2:15 and 2:30 p.m. There is no better way to end the day than a cold beer. The field tours will conclude with a beer tasting in the hops yard. The beer is coming from Grand Central Brewing in St. Petersburg, sponsored by FMC Corporation.
All preregistered growers are eligible for a chance to win a John Deere gun safe, courtesy of Everglades Equipment group. Preregister now!
Registration is complimentary for growers, farm owners, farm managers, professional crop advisers, association executives, association board members and members of the government, legislative and agricultural research communities.
Due to a staggering amount of support, AgNet Media is nearly sold out of exhibitor space. If you would like to exhibit at the event, please fill out a registration form.
To learn more, including host hotel information, visit FloridaAgExpo.net.