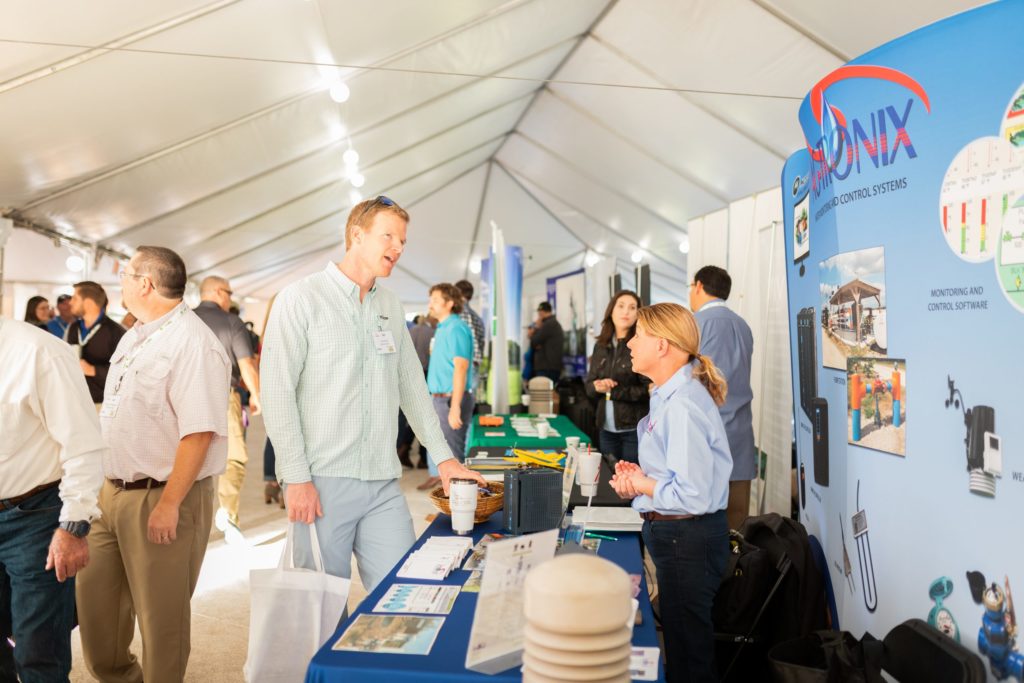 The 2022 Florida Ag Expo promises to be an event growers won't want to miss. The action-packed day will offer growers many opportunities to not only learn, but to network, see the latest advances from vendors and even knock back a beer or two.
Still not registered? Let's take a look at five of the reasons you should drop what you're doing on Nov. 2 and head to the Florida Ag Expo at the Gulf Coast Research and Education Center (GCREC).
1. Extensive Seminar Sessions
The Florida Ag Expo seminar program brings the latest agricultural information and research to growers. The seminar planning committee has worked to bring growers insight on the most pressing issues in the agriculture industry. Sessions will begin at 8:45 a.m. following breakfast. Concurrent CEU sessions will start at 12:30 p.m. with one session focusing on pest management and the other on breeding programs at the GCREC. Check out the full seminar schedule here.
2. Field Tours
Growers will have the opportunity to see the newest production techniques in the field. Rather than just learning about crops in sessions, growers can see research firsthand in the field. Field tours will begin at 2:15 p.m. and 2:30 p.m.
Field tour subjects include:
Nematode Management
Plant Pathology and Disease Management
Weed Management
Hops Yard/Beer Tasting
3. Large Trade Show
One of the best parts of the event is seeing the newest technologies available from agricultural vendors in the trade show. Growers will have the opportunity to network with suppliers and bring back new ideas.
This year's trade show is nearly sold out. It opens at 7:30 a.m. on Wednesday morning. Get in early and learn about the latest products and services from exhibitors coming from all over the world.
4. Beer Tasting
Nothing caps off a long day like an ice-cold beer. Taste beer made from Florida-grown hops coming from Grand Central Brewing in St. Petersburg, FL. Growers will have the chance to see the unique method of growing hops and try the finished product. A beer tasting will take place at the end of the event in the hops yard, immediately following the field tours.
5. You Could Win a John Deere Gun Safe!
All preregistered growers are eligible for a chance to win a John Deere gun safe, courtesy of Everglades Equipment Group. Preregister now!
Florida Ag Expo is an event filled with seminars, giveaways, free beer and more. Whatever reason may catch your eye, mark your calendars for Nov 2. at the GCREC. We look forward to seeing you there!
Registration is complimentary for growers, farm owners, farm managers, professional crop advisers, association executives, association board members and members of the government, legislative and agricultural research communities. A complimentary hot breakfast and lunch will be served for all attendees.
Due to a staggering amount of support, AgNet Media is nearly sold out of exhibitor space. If you would like to exhibit at the event, please fill out a registration form.
To learn more, including host hotel information, visit FloridaAgExpo.net.