The Florida Ag Expo is now less than a month away! On Nov. 18, the event at the Gulf Coast Research and Education Center (GCREC) promises to be one you won't want to miss.
Registration is free for growers. Florida Ag Expo includes a trade show, educational seminars and field tours as well as complimentary breakfast and lunch featuring authentic Cuban food from Little Habana Cafe.
GCREC Associate Center Director Nathan Boyd says he's really looking forward to this year's Florida Ag Expo.
"I am looking forward to the entire event, but especially in the morning, when we're doing an entire session on artificial intelligence and robotics in specialty crops and how these technologies can benefit growers throughout the state," Boyd said.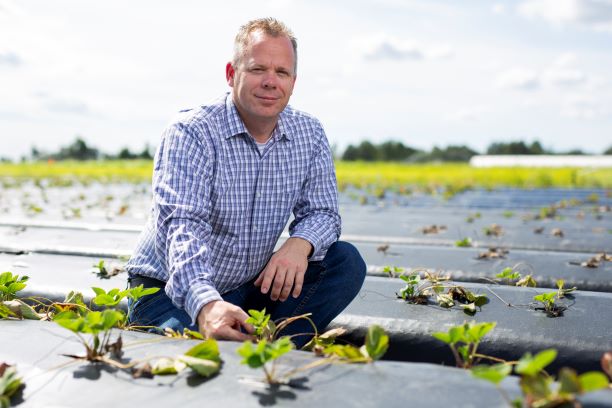 View the full agenda for the Florida Ag Expo.
The GCREC focuses on research addressing issues for the vegetable and specialty crop industry, Boyd explained. "We try our best to communicate very closely with growers throughout the state to address concerns and problems that they are facing so we can find solutions for them," he said.
"The research done here is extremely important to the agriculture industry," Boyd added. "The Florida Ag Expo is a great avenue for us to share the research being conducted at the GCREC with growers and industry members."
If you haven't preregistered yet, make sure to do so before it's too late. All preregistered growers will automatically be entered for a chance to win a John Deere gun safe, courtesy of Everglades Equipment Group.