BALM, FL (UF/IFAS) — Farmers, nursery managers and others can get a glimpse of the latest and greatest University of Florida Institute of Food and Agricultural Sciences (UF/IFAS) research into tomatoes, strawberries, hemp, hops and ornamental plants at the annual Florida Ag Expo at the UF/IFAS Gulf Coast Research and Education Center.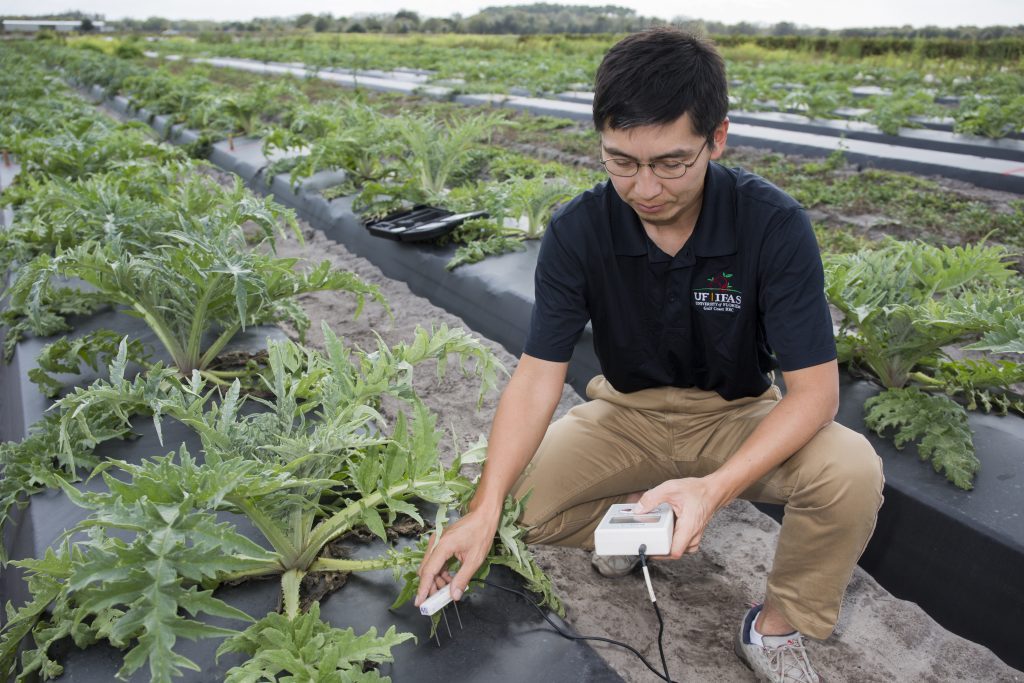 Informative sessions will fill the day, with events running from 7:30 a.m. to 5 p.m., Nov. 21, at the center, 14625 County Road 672, Balm, Florida.
This year will feature panel discussions on many crops, including hemp. Experts on industrial hemp will come from Kentucky and North Carolina and will also include Zachary Brym, an assistant professor of agronomy at the UF/IFAS Tropical Research and Education Center in Homestead, Florida. The experts also include Holly Bell, the director of cannabis for the state of Florida. The expo includes education sessions, grower roundtables, field tours and demonstrations, as well as a large vendor show.
After the informative indoor sessions, participants can head outside to learn about what is being grown at the center.
"We are excited to be having a field tour showing our latest research results on alternative crops — hops, hemp and pomegranates," said center director Jack Rechcigl.
Created as a way to showcase the Gulf Coast REC, the Ag Expo serves as a one-stop resource for all concerns of Florida fruit and vegetable producers, Rechcigl said.
This year's programs will include a look at the center's greenhouse research into how pests may impact hemp growth. Scientists will also show you their latest information on emerging crops such as hops, artichokes and pomegranates. You can also find out new research findings on lantana plants, gerbera and more.
There will also be a vegetable fumigation workshop and a session on pest management in vegetables.
Starting with 20 acres in 1925, the GCREC moved to both Bradenton and Dover in the 1960s. UF/IFAS consolidated the Dover strawberry laboratory with the Bradenton Gulf Coast REC to its current location in Balm. In April 2005, UF/IFAS dedicated the current, $16 million site on 475 acres.
While GCREC began as a place to grow and breed strawberries and tomatoes, scientists at the facility are studying many more commodities as industry demands have expanded. That includes research and Extension activities focused on ornamental horticulture, blueberries and the other crops, Rechcigl said.
For more information and to register, contact Christine Cooley, 813-419-6578, ccooley@ufl.edu, click here, or go to https://floridaagexpo.net/agenda/.
Source: University of Florida Institute of Food and Agricultural Sciences