The 2019 Florida Ag Expo is quickly approaching, and members of the Florida Fruit & Vegetable Association (FFVA) are among the many growers who will attend the event.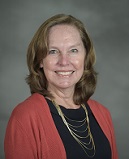 "We're looking forward to this annual event because it's an excellent opportunity to see the most recent field trials and also hear information on the hemp industry, which several of our members are interested in," says Sonia Tighe, director of membership for FFVA.
Founded in 1943, the FFVA is the state's leading full-service specialty crop organization, serving Florida's grower-shipper community. The association's mission is to enhance the business and competitive environment for producing and marketing fruits, vegetables and other crops.
"FFVA has partnered with the Florida Ag Expo since its very inception," says Tighe, who is also chair of the Florida Ag Expo committee. Since its beginning in 2006, the Florida Ag Expo has evolved and changed as Florida's agricultural landscape has shifted, but the mission to educate and inform the state's producers has remained the same. At the event, growers will have the opportunity to hear a hemp discussion panel, attend educational workshops, go on field tours and more.
Tighe also mentions that Florida Ag Expo serves as a great networking opportunity for producers. During the event, growers will have the chance to network with their peers and vendors. Attendees should be sure to take advantage of the networking opportunity while walking the tradeshow floor or grabbing a bite to eat.
Florida Ag Expo will take place on Nov. 21 at the Gulf Coast Research and Education Center in Wimauma. Growers will not want to miss this event, so don't wait. To preregister, click here or call 352-671-1909. All preregistered growers will be entered for a chance to win a John Deere gun safe donated by Everglades Equipment Group.
Exhibit space is still available. If you would like to reserve a booth at the Florida Ag Expo, please complete a registration form.
Information about the seminar sessions is now online. Click here to view the seminar schedule.
To learn more about Florida Ag Expo, visit FloridaAgExpo.net.