As the new manager of the Florida Ag Expo, AgNet Media is excited about the many new features of this year's event. One of the best additions to the 2019 program is a fundraiser in which 100 percent of the proceeds will go toward scholarships for graduate students at the Gulf Coast Research and Education Center (GCREC).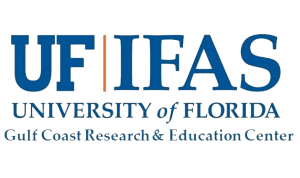 "We are proud to support University of Florida College of Agricultural and Life Sciences students at the GCREC," says Josh McGill, Florida Ag Expo show director. "We met with the staff at the GCREC and had the opportunity to learn about all of the great opportunities the center is providing for graduate students. These students have participated in leading-edge research in an extensive number of fields including plant pathology, soil and water, weed science, fruits and vegetables, and more."
The mission of the GCREC is to develop and share new science-based information and technology that will help Florida's agricultural industry compete in a global marketplace. The Florida Ag Expo is a great opportunity for the GCREC to fulfill this mission and show growers all of the great research that is being done at the center, as well as how the GCREC is training the future leaders and researchers of the agricultural industry by providing them with firsthand experiences.
AgNet Media takes a forward approach by investing in the future of Florida's agricultural industry by providing young professionals and students with opportunities to succeed. "For the past decade, we have partnered with the Florida FFA during our annual Citrus Expo. This partnership has given the state officers the opportunity to network and connect with industry professionals, and we look forward to supporting them each year," says McGill. "We have also relocated our office to the Gainesville area so that we are able to offer internship opportunities to University of Florida (UF) students within the College of Agricultural and Life Sciences as well as the College of Journalism. In addition, AgNet Media has enjoyed working with and supporting UF's National Agri-Marketing Association team in the past."
For the GCREC scholarship, AgNet Media will be raising money through sponsored donations. If you would like to partner with us by offering a donation, call our office at 352-671-1909.
Florida Ag Expo will take place on Nov. 21 at the GCREC in Wimauma. Growers will not want to miss this event, so don't wait. To preregister, click here or call 352-671-1909. All preregistered growers will automatically be entered for a chance to win a John Deere gun safe donated by Everglades Equipment Group.
Exhibit space is still available. If you would like to reserve a booth at the Florida Ag Expo, please complete a registration form. Information about the seminar sessions is now available. Click here to view the seminar schedule. To learn more about Florida Ag Expo, visit FloridaAgExpo.net.